images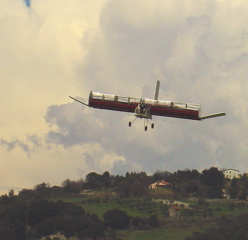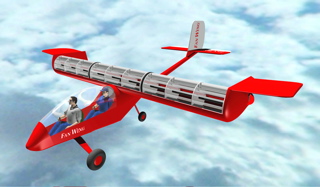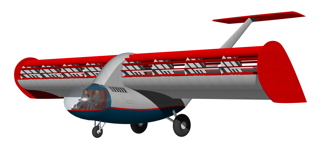 Test flights of two latest prototypes May-October 2007: STOL & STOVL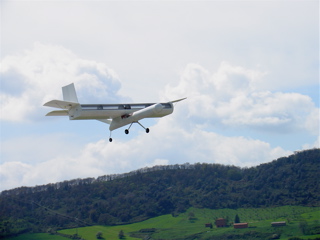 Tethered tests for vertical-take-off capability 2007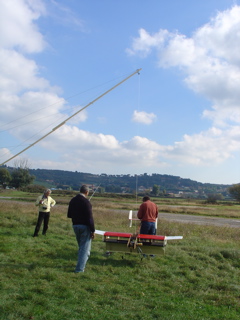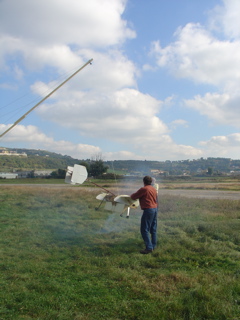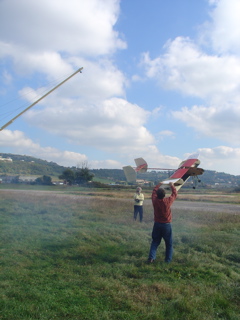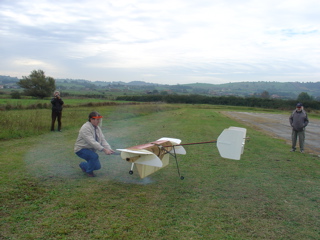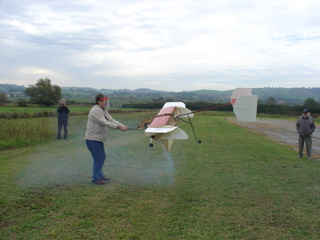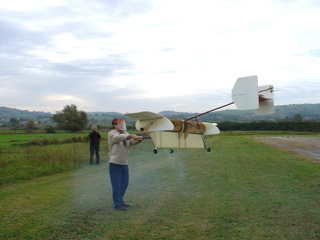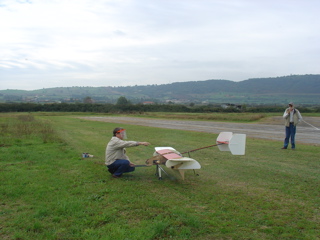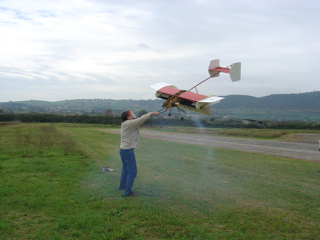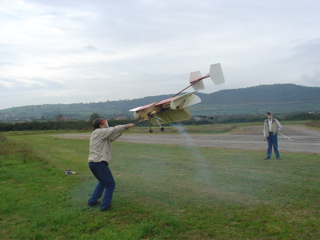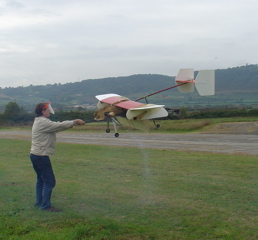 2007 Construction & flight preparation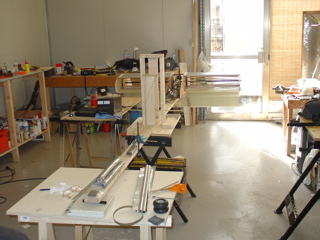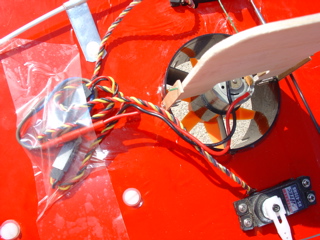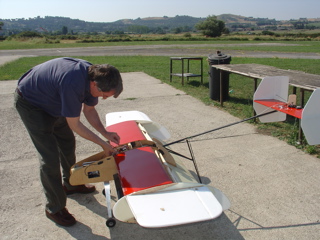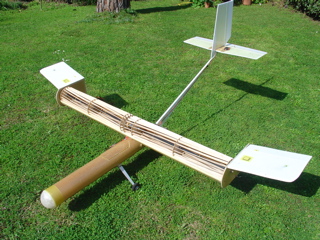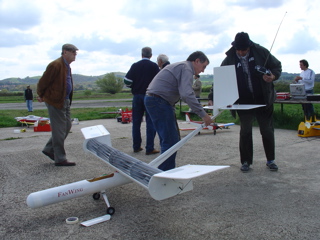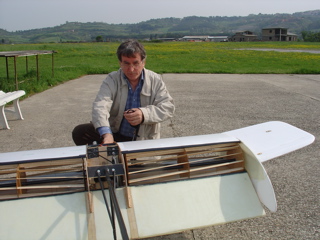 2006: FanWing Ultralight Simulation Project
Imperial College graduate Oliver Ahad wins UK National Aerospace Universities Association 2006 Award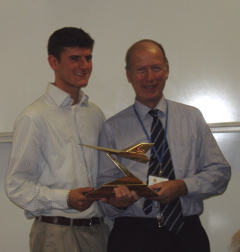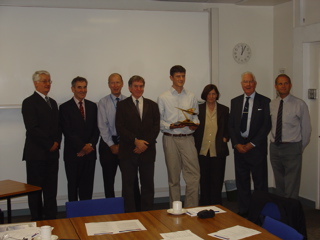 2005: London Development Agency Jumpstart-Connect Award funds initial steps in FanWing Ultralight Development Project
Open University, KMi's Jon Linney constructs designs based on Pat Peebles' specifications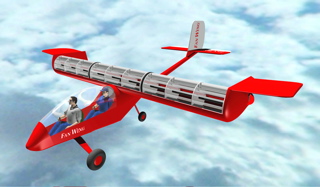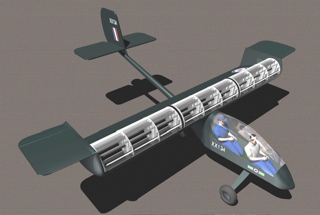 Lost prototype - weak tail boom 2005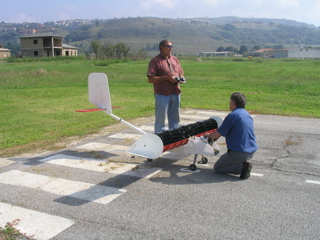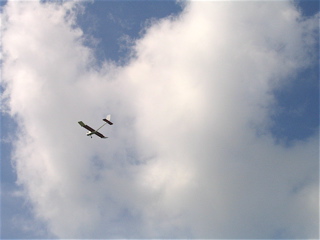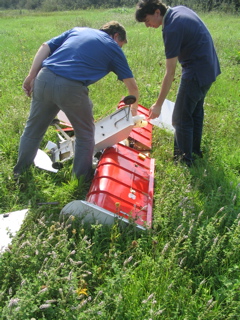 Farnborough 2004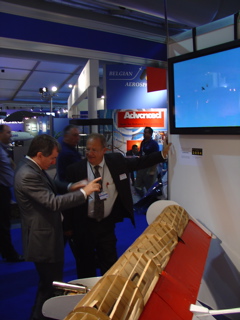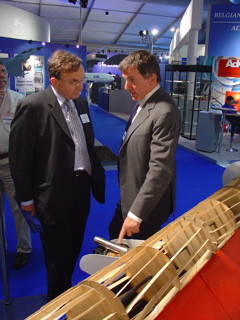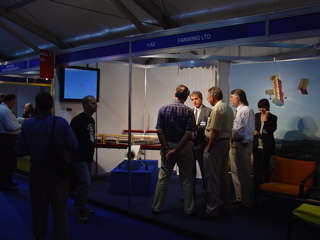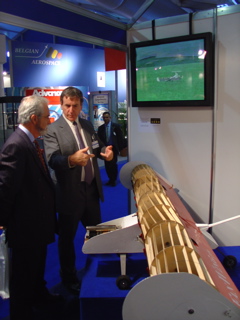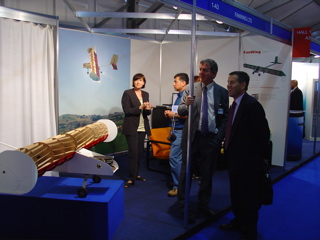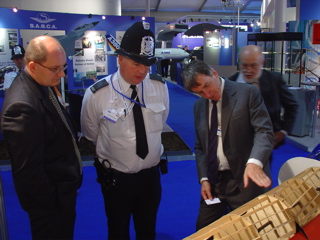 2004 UAV prototype, weight 10kg. Rotorspan 2.2 m. (with winglets 3m.) Payload 8kg.
Below: 2002 FanWing 8 Wing span 1.8 mts. Weight 6kg.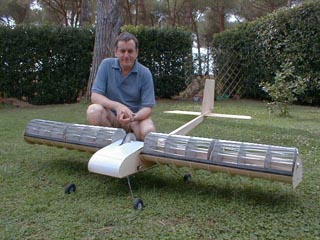 Projected FanWing Aircraft: a heavy lifter for fire fighting or crop dusting, the load to be carried inside the wings. (See also list of applications.) These images by Jon Linney, KMi, Open University.
See also the KMi firstflight website
The two images below by Adrian Mann show projected images of a mid-sized commuter FanWing aircraft.
Adrian Mann: www.bisbos.com
Photographs below of the 1999 prototype, taken by Ettore De Conciliis